Teamy
The sports team attendance app
Always aware of who is present and who is not? Want to be notified in time of a program change? Discover the free attendance app for sports teams.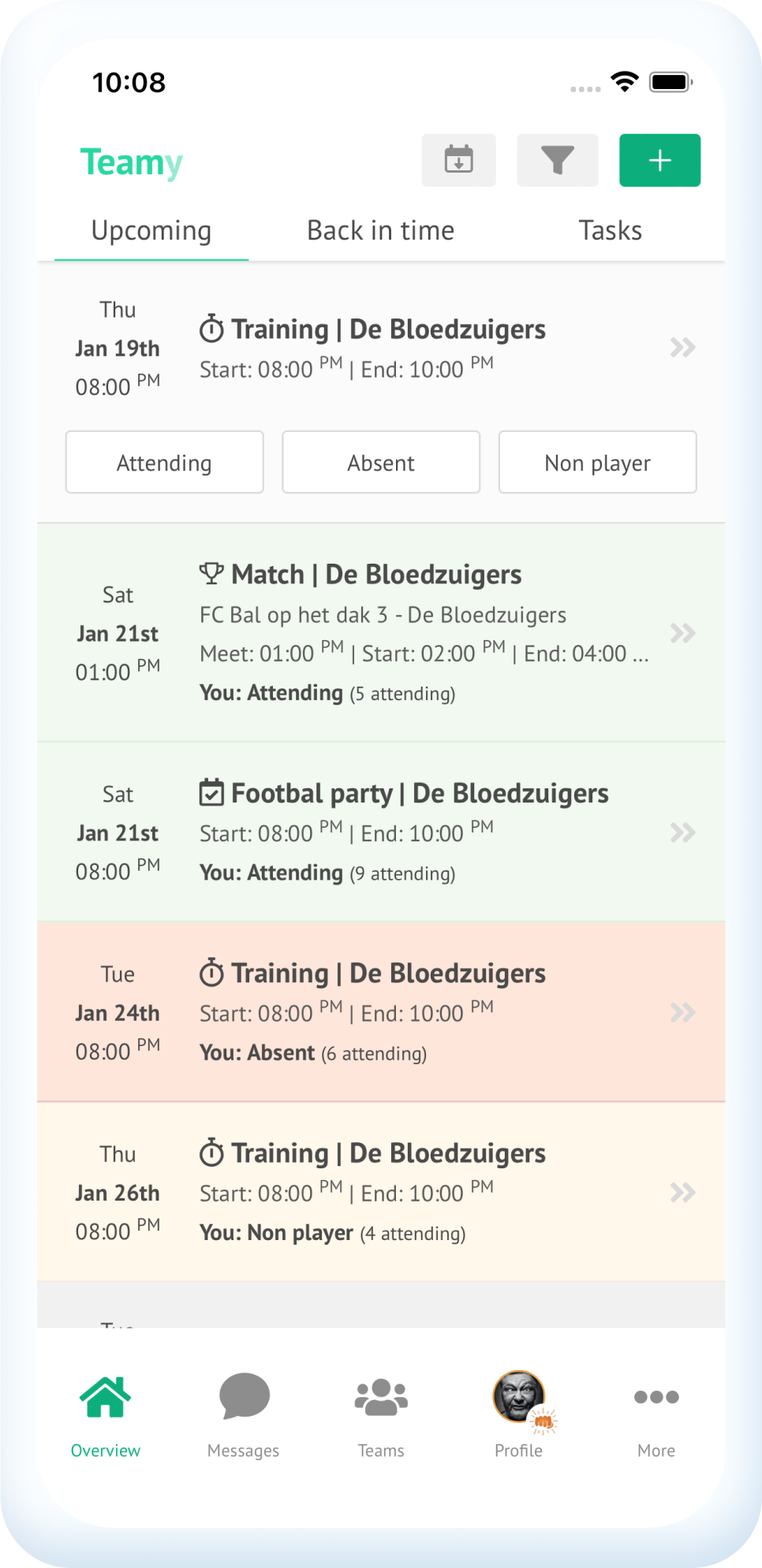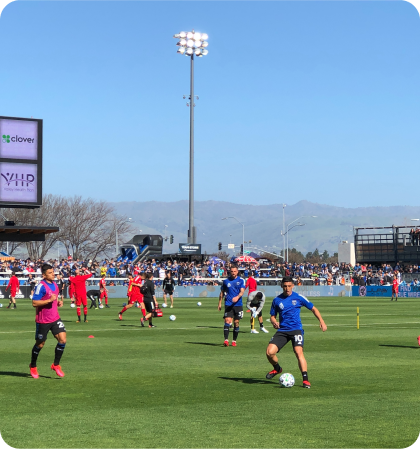 Effective team management
Free for everyone, worldwide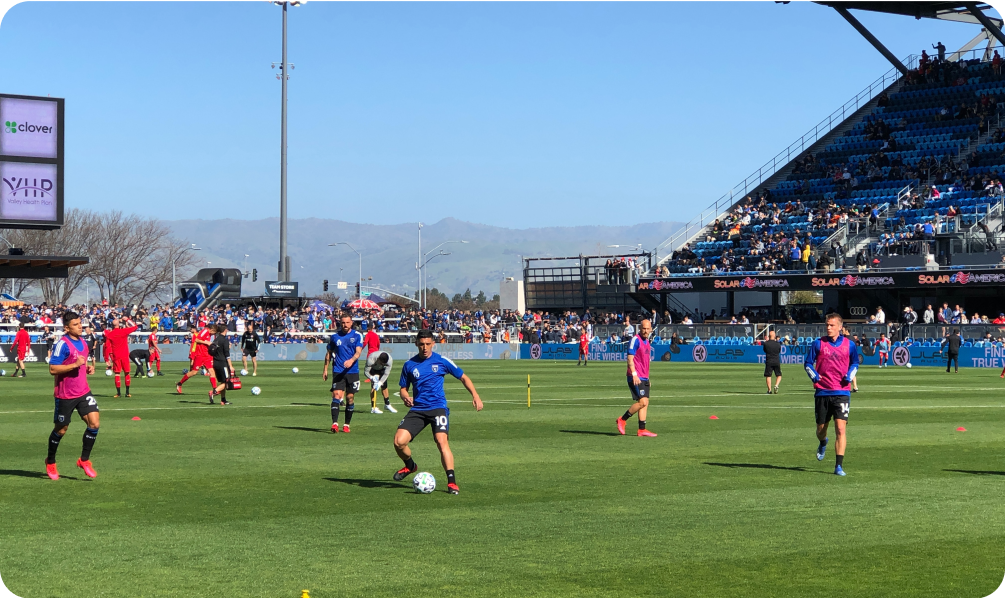 Driven by personal frustrations and feedback from other sports teams, Teamy has been developed to provide a universal solution for tracking team attendance for all types of team sports worldwide. The Teamy app has come a long way and now offers a wide range of features. For example, athletes can load programs from sports associations, check team statistics, or effortlessly manage tasks like coordinating the washing of team clothing.
Partner Program
Win with Teamy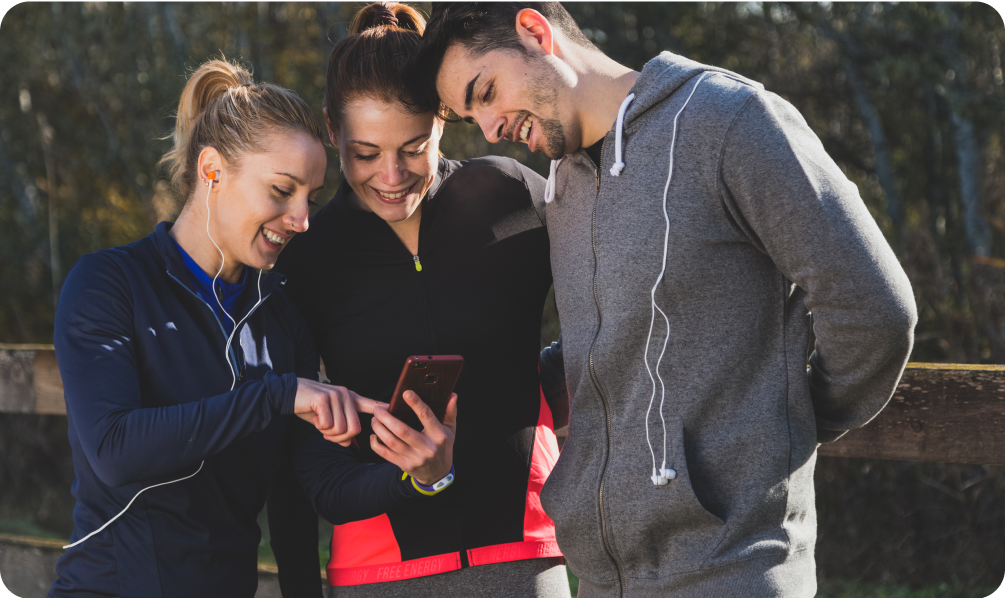 Teamy has a significant market share in the Netherlands and Belgium, offering services to international-level team sports players. The Teamy partner program provides brands with strategic opportunities.
Learn more